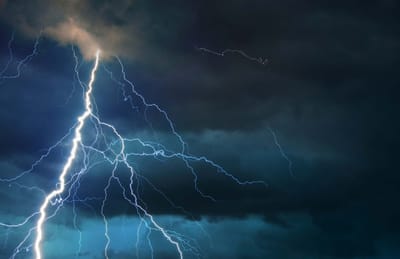 When I was 16 years old, I was diagnosed with the first of seven bouts of cancer I would have in my lifetime. I completed my education from a hospital bed. I was grateful that I was able to have children, as all my cancers minus one, was female. About three years ago, I was diagnosed with Stage III Ovarian Cancer. And it had spread...badly. I was very ill. I had never been this ill before. My bones hurt. For those of you who have gone through cancer, or know someone, it is a physical, mental, emotional, and spiritual draining experience. Thankfully, I had the support of my beloved best friend, my hubby "Da Old Man whose Snoring could put Beavers to shame", and my awesome friends! But I had to leave my teaching job. I was very hurt by that. I loved teaching. I loved and taught Science and Social Studies in the Middle Grades. Smart mouth and hormones, my fav!!! But my cancer was cruel and took a lot from me.
A good friend said that I should start selling my bathsalts. I laughed at first, thinking "There are so many on the market, why bother?" She became fierce in her pushing (love you girlie), and said that it was heaven in a bag. You see, someone who has gone through as much chemo and radiation as I have understands that our skin chemistry changes. Even time changes our skin. All the pollutants in the air, our environment, tanning (which is a huge no-no...that other cancer? Skin. Yeppers I am blessed :P). So, ten years ago I started making my own. My good friend has Celiac's disease, and I was constantly making some up for her too. There is nothing in my bathsalts that can harm you, meaning NO CHEMICALS that are not found naturally such as animal or plant byproducts. I do NOT use fillers. And because of that, I can make it nice and inexpensive. I also do not use the cheap salts that are not produced naturally through the normal evolutionary erosion processes of the Earth. (Meaning mined salt...not good for the skin).
Now...the concept behind it all...the Drown Your Demons. Well, I love criminology. I love to watch detective shows, old movies that made you think about "who did it?" and yes, Clue. I know, I know...I am a nerd. And one day another friend of mine was over helping with cooking as my body decided to go for a sabbatical at that moment, and said "I have had such a horrible day...I could kill someone!" If there was a moment where a light bulb would appear over someone's head...it would have been then. From there the entire idea blossomed to what it is now.
In each order, you will receive a mini-bio of each serial killer. If you have ordered before, please let me know ASAP so I can give you the next in the series of bios. (Trust me, I have volumes of textbooks on this subject matter.)
And as always....before you go on that killing spree....remember to drown your demons before they get the best of you!!! I did mine! I am in remission (again) since June 14, 2016!